My name is Dylan Harding, and I am 17 years old and currently a senior in public high school In New York City. For the spring semester of my junior year, I studied at The Island School, located in Eleuthera, an island in The Bahamas. The three-month long program introduced me to experiences and observations I could never have imagined — both awe-inspiring and also devastating.
During my time living in this tropical, incredibly ecologically diverse island, I bore witness to some of the catastrophic effects of climate change. Not only did I become educated about Eleuthera's vibrant ecology, but I also studied the island's resources, economy, and its systems. When touring different parts of the island, it became clear to me that a significant part of The Bahamas' economy is funded by tourism, and that the high share of tourism is creating increasingly unsustainable contributions to climate change. Not unlike the rest of our planet, Eleuthera's natural habitat, resources and environment are in jeopardy, as a direct result of tourism and climate change.
According to a recent Forbes article, "in the Caribbean, tourism employs 2.4 million people and contributes more than $62 billion (15.5%) to GDP (2018) making it the most tourism-reliant region in the world. But the pursuit of tourism-driven economic growth overlooks a significant environmental burden. The global sector is responsible for 8% of all global greenhouse gas emissions— 4.5 billion tons of CO2 per year— and for small islands such as Dominica and St. Lucia, where total emissions are a mere drop in the ocean compared to that of large nations, tourism's contribution to domestic carbon emissions can run as high as 97% and 70% respectively." This applies equally to Caribbean nations and other tourism dependent island countries like The Bahamas.
As The Bahamas will be seeing these effects sooner than many countries, we need to take swift action to create less extravagant means of tourism and incorporate ways of benefiting the region and those in similar danger, rather than destroy them.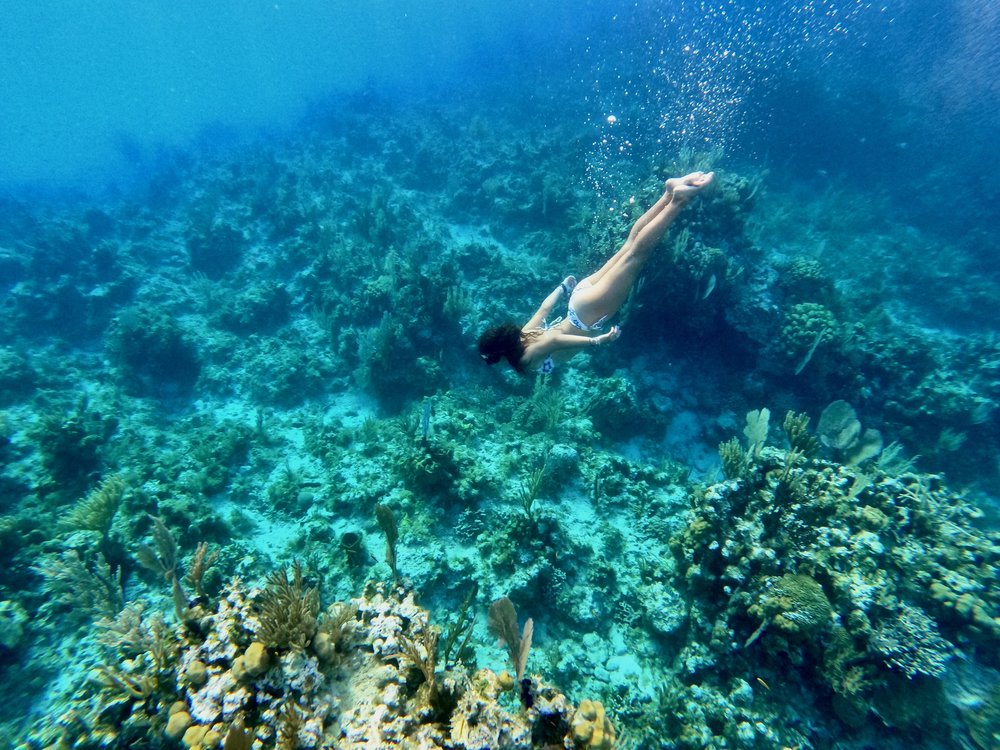 "With the rise in global temperatures, Bahamians can expect pivotal changes in our physical and social environments. Our oceans and fisheries are changing because as air temperatures increase, sea surface and ocean temperatures also rise. The ocean also is a sink for carbon emissions, making it more acidic as well as hot," said Maryjahn Finlayson, a research scientist at the Cape Eleuthera Institute at The Island School. "As a result of these changes, marine life suffers: more corals are bleaching due to heat increases, and crustaceans and shellfish are affected by the acidity change of their environment. Many of us in the islands have begun to notice these changes linked to climate change."

As a young person growing up when climate change is already happening to places as stunning as The Bahamas, it's my hope that we can do everything possible to change our ways.
To learn more about Dylan's experience, check out the video below.